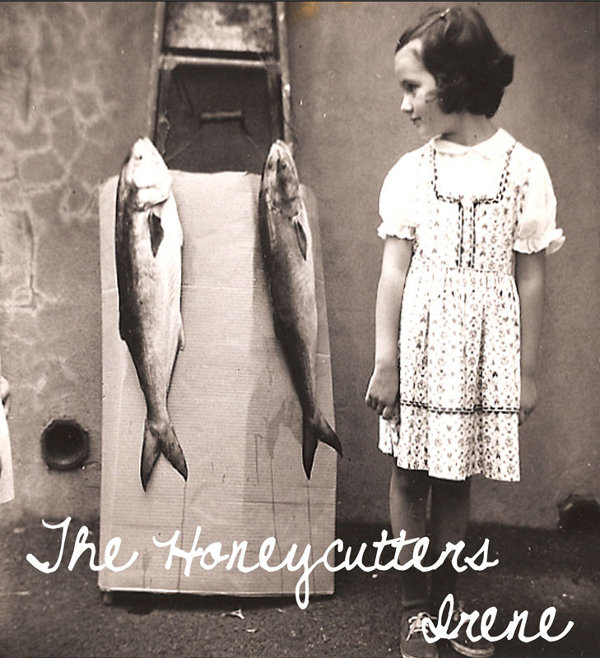 As you probably know, or can tell, I listen to music quite a bit. But I don't listen to it consistently throughout the day or week, and I don't listen to it, well, with intention. Not for the most part, anyhow. But as the calendar pages turn over towards mid-February every year, that changes: for each of the last seven or eight Valentine's Days, I have given a different custom "mix CD" of music to The Missus.
Now, her tastes run to music she already knows (although, as I have pointed out, at some point she didn't know any of it). So I try not to get too adventurous with my selections for a given mix (the theme of which changes every year).
Nevertheless, around now annually I often find myself wandering around little back alleys of music and musicians I didn't know about.
Thus, today's Music Break selection, from The Honeycutters.
Oh, no, uh-uh: it's not suitable for a Valentine's Day mix. Certainly not such a mix for The Missus, anyhow. The only personal connection I could establish, in fact, is completely coincidental; I didn't know, until I'd already heard and decided to use the song, that The Honeycutters are based in Asheville, NC.
The Missus and I love Asheville and the surrounding area, out of all proportion to the amount of time we've actually spent there. (That may total up to maybe a week all told, in the twenty years we've been together.) Part of the attraction might be called extrinsic, stemming from our history rather than from anything about the place itself. (It was the first locale we visited together which neither of us had experienced alone. And, not to put too fine a point on it, we, uh, well, we didn't get out of the hotel very much on that first trip.) But oh, my, the place itself… The architecture, the history, the layout of the various neighborhoods, the culture, the pace, the climate, the trees and mountains: it all spelled home to us, instantly.
Still, no: The Honeycutters' "Boneyard" won't appear on The Missus's playlist this year.
But I will say this about the song: its sound and its lyrics kick the bejeezus out of most songs purporting to be about love. real love, love with a tides-in/tides-out history. From the opening notes (in which singer-songwriter Amanda Platt seems at first to channel Carly Simon at the start of "Anticipation"), through the complex but sweet non-stop picking of lead guitarist Peter James, and into the fragile, all-too-brief mandolin of Tal Taylor, this music would not let me go. Toss in a nuanced storyline whose narrator has both imagined what might have been and realized what she's already got, and, well, it's no wonder the song turned my head.
(Platt is one of those songwriters who (a) doesn't feel obliged to rhyme her lines or make them follow a predictable meter, and (b) has a voice that can carry it off. Both of these ingredients, together with her… well, with her sensibility make her songs very easy to listen to.)
"Boneyard" closed the group's 2009 debut album, Irene. A successful Kickstarter campaign a few years ago enable them to record and release their second, When Bitter Met Sweet, in 2012.
[Below, click Play button to begin Boneyard. While audio is playing, volume control appears at left — a row of little vertical bars. This clip is 6:46 long.]
Audio clip: Adobe Flash Player (version 9 or above) is required to play this audio clip. Download the latest version here. You also need to have JavaScript enabled in your browser.
[Lyrics]
By the way, the rest of Irene doesn't sound much like "Boneyard." Recognizably the same band performs it all, true, and they sound equally great on all the tracks. But most of that album tends to the honky-tonk end of the spectrum — I bet The Honeycutters do a great live show, especially in a small venue. In what I've heard of When Bitter Met Sweet, however, the music (as in "Boneyard") seems to favor late-night sessions at a kitchen table, with no more than a few people sitting around.
Send to Kindle