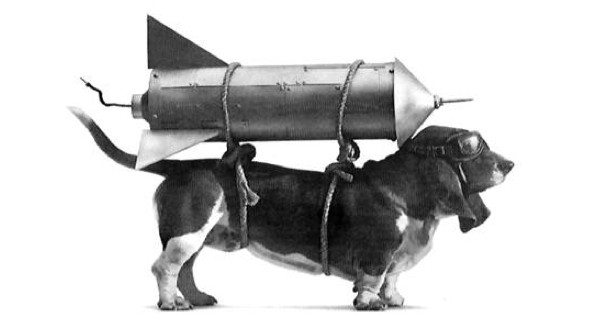 [Image: well, that's one way to do it. I'm not really sure what this represents, but it got my attention.]
From whiskey river:
The Meadow

As we walk into words that have waited for us to enter them, so
the meadow, muddy with dreams, is gathering itself together

and trying, with difficulty, to remember how to make wildflowers.
Imperceptibly heaving with the old impatience, it knows

for certain that two horses walk upon it, weary of hay.
The horses, sway-backed and self important, cannot design

how the small white pony mysteriously escapes the fence every day.
This is the miracle just beyond their heavy-headed grasp,

and they turn from his nuzzling with irritation. Everything
is crying out. Two crows, rising from the hill, fight

and caw-cry in mid-flight, then fall and light on the meadow grass
bewildered by their weight. A dozen wasps drone, tiny prop planes,

sputtering into a field the farmer has not yet plowed,
and what I thought was a phone, turned down and ringing,

is the knock of a woodpecker for food or warning, I can't say.
I want to add my cry to those who would speak for the sound alone.

But in this world, where something is always listening, even
murmuring has meaning, as in the next room you moan

in your sleep, turning into late morning. My love, this might be
all we know of forgiveness, this small time when you can forget

what you are. There will come a day when the meadow will think
suddenly, water, root, blossom, through no fault of its own,

and the horses will lie down in daisies and clover. Bedeviled,
human, your plight, in waking, is to choose from the words

that even now sleep on your tongue, and to know that tangled
among them and terribly new is the sentence that could change your life.
(Marie Howe, The Good Thief [source])
…and:
Time is not a straight line, it's more of a labyrinth, and if you press close to the wall in the right place you can hear the hurrying steps and the voices, you can hear yourself walking past on the other side.
(Tomas Tranströmer [source])
Not from whiskey river:
A Perfect Mess

For David Freedman

I read somewhere
that if pedestrians didn't break traffic laws to cross
Times Square whenever and by whatever means possible,
the whole city
would stop, it would stop.
Cars would back up to Rhode Island,
an epic gridlock not even a cat
could thread through. It's not law but the sprawl
of our separate wills that keeps us all flowing. Today I loved
the unprecedented gall
of the piano movers, shoving a roped-up baby grand
up Ninth Avenue before a thunderstorm.
They were a grim and hefty pair, cynical
as any day laborers. They knew what was coming,
the instrument white lacquered, the sky bulging black
as a bad water balloon and in one pinprick instant
it burst. A downpour like a fire hose.
For a few heartbeats, the whole city stalled,
paused, a heart thump, then it all went staccato.
And it was my pleasure to witness a not
insignificant miracle: in one instant every black
umbrella in Hell's Kitchen opened on cue, everyone
still moving. It was a scene from an unwritten opera,
the sails of some vast armada.
And four old ladies interrupted their own slow progress
to accompany the piano movers.
each holding what might have once been
lace parasols over the grunting men. I passed next
the crowd of pastel ballerinas huddled
under the corner awning,
in line for an open call — stork-limbed, ankles
zigzagged with ribbon, a few passing a lit cigarette
around. The city feeds on beauty, starves
for it, breeds it. Coming home after midnight,
to my deserted block with its famously high
subway-rat count, I heard a tenor exhale pure
longing down the brick canyons, the steaming moon
opened its mouth to drink from on high …
(Mary Karr [source])
…and:
There are some good things to be said about walking. Not many, but some. Walking takes longer, for example, than any other known form of locomotion except crawling. Thus it stretches time and prolongs life. Life is already too short to waste on speed. I have a friend who's always in a hurry; he never gets anywhere. Walking makes the world much bigger and thus more interesting. You have time to observe the details. The utopian technologists foresee a future for us in which distance is annihilated… To be everywhere at once is to be nowhere forever, if you ask me. That's God's job, not ours; that's what we pay Him for. Her for.

The longest journey begins with a single step, not with a turn of the ignition key. That's the best thing about walking, the journey itself. It doesn't much matter whether you get where you're going ot not. You'll get there anyway. Every good hike brings you eventually back home. Right where you started.

Which reminds me of circles. Which reminds me of wheels. Which reminds me my old truck needs another front-end job. Any good mechanics out there, wandering through the smog?
(Edward Abbey [source])
The name Erskine Hawkins probably doesn't ring many bells in a lot of people's heads these days even if I add: brilliant trumpeter, composer, and leader of his own big band in the 1930s-'40s. But if I say "Tuxedo Junction" a lot more hands would go up in recognition; it was Hawkins who wrote that song, and his own band who first recorded — and scored a hit with — it a year before Glenn Miller's band pretty much wiped every other version of it from public consciousness. Indeed, "Junction" was such a big deal that it overshadowed nearly all of Hawkins's other works. He had a couple of lesser hits, and a fine career otherwise. (He died at age 79, in 1993, right up the road from my NJ hometown. He'd intended shortly to return to one of his favorite venues, a resort hotel in New York's Catskill Mountains.) But almost nowhere on the Web can you find anything about his "Midnight Stroll."
Which is something of a shame. I'd happily argue for "Midnight Stroll" as one of the most easygoing Big Band-era songs I know, brimming with good nature and featuring a really nice solo by Hawkins himself — billed as "the 20th Century Gabriel" — characteristically bumping softly up against the ceiling of the trumpet's range. I've got a lot of music from that time, but just cannot imagine the collection without it. Here's "Midnight Stroll":
Send to Kindle