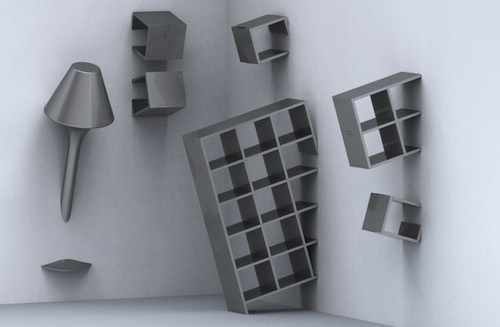 From whiskey river's commonplace book:
Echoing Light

When I was beginning to read I imagined
that bridges had something to do with birds
and with what seemed to be cages but I knew
that they were not cages it must have been autumn
with the dusty light flashing from the streetcar wires
and those orange places on fire in the pictures
and now indeed it is autumn the clear
days not far from the sea with a small wind nosing
over dry grass that yesterday was green
the empty corn standing trembling and a down
of ghost flowers veiling the ignored fields
and everywhere the colors I cannot take
my eyes from all of them red even the wide streams
red it is the season of migrants
flying at night feeling the turning earth
beneath them and I woke in the city hearing
the call notes of the plover then again and
again before I slept and here far downriver
flocking together echoing close to the shore
the longest bridges have opened their slender wings
(W. S. Merwin [source])
…and:
After yesterday's storm I had expected to find the landscape a desert of sodden heathery bogs and swollen reedy lochans; and so it mostly was, but over all its vast extent the light was so radiant that I felt I could see not just for great distances but into time itself. The ruins of crofts, a mile away, seemed so close in that enchanted air that I saw not only the nettles of ragwort round the doors, but the people coming out for the last time: I could even see the grief on their faces. No wonder, I thought, this was the land of second sight. If I stayed here I would be a seer as well as a poet.
((John) Robin Jenkins, Fergus Lamont)
Send to Kindle