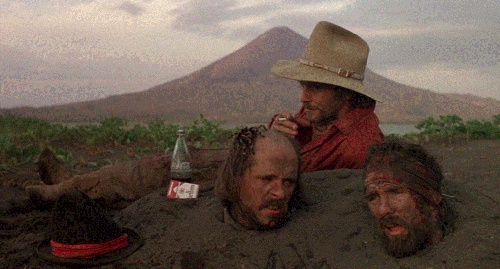 [Above still from director Alex Cox's Walker (1987), which sounds like one of the most
interesting films I've never seen. Click image for more info.]
My regular Friday post inspired by the mysteries of the past seven days' entries at the whiskey river blog. This one's a little more complex than most — one or two more selections, and a small cluster of strangely relevant associations from elsewhere around the Web.
Send to Kindle