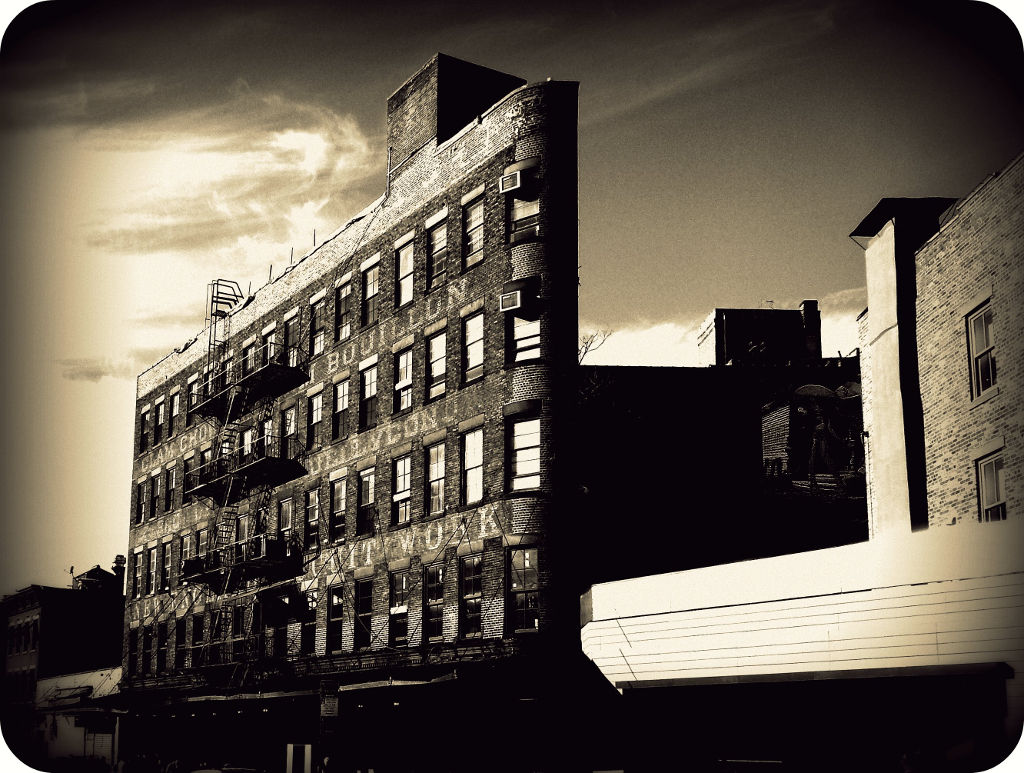 [Image: "Clam Chowder, Bouillon, & Biscuits," by user Professor Bop on Flickr. (Used here under a Creative Commons license.) The building is unidentified, only noted as "in New York City's Meatpacking District." (Curious about the user name? The photographer's profile page cites "Professor Bop," by Babs Gonzales: "He can do it so can you / Take a song like Auld Lang Syne / Then you add a bebop line / Oop be dop la kloog a mop / Like Professor Bop.")]
From whiskey river (italicized lines):
Wait for an Autumn Day
(from Ekelöf)

Wait for an autumn day, for a slightly
weary sun, for dusty air,
a pale day's weather.

Wait for the maple's rough, brown leaves,
etched like an old man's hands,
for chestnuts and acorns,

for an evening when you sit in the garden
with a notebook and the bonfire's smoke contains
the heady taste of ungettable wisdom.

Wait for afternoons shorter than an athlete's breath,
for a truce among the clouds,
for the silence of trees,

for the moment when you reach absolute peace
and accept the thought that what you've lost
is gone for good.

Wait for the moment when you might not
even miss those you loved
who are no more.

Wait for a bright, high day,
for an hour without doubt or pain.
Wait for an autumn day.
(Adam Zagajewski [source])
…and (italicized lines):
Halleluiah

Everyone should be born into this world happy
and loving everything.
But in truth it rarely works that way.
For myself, I have spent my life clamoring toward it.
Halleluiah, anyway I'm not where I started!

And have you too been trudging like that, sometimes
almost forgetting how wondrous the world is
and how miraculously kind some people can be?
And have you too decided that probably nothing important
is ever easy?
Not, say, for the first sixty years.

Halleluiah, I'm sixty now, and even a little more,
and some days I feel I have wings.
(Mary Oliver [source])
Send to Kindle