Real post coming up later today.
In the meantime… Below is a screen capture (not an actual YouTube video — don't (duh) bother clicking the Play button) of the amazing video of Christopher Walken dancing to Fatboy Slim's "Weapon of Choice."
For the actual video, well, the YouTube version (as sometimes happens) has had its "embedding disabled by request," i.e., it can't actually be pasted into a blog post. So just go here to see it.
I'd forgotten how much I liked this when it came out. The reminder today came from Kate Lord Brown's What Kate Did Next blog.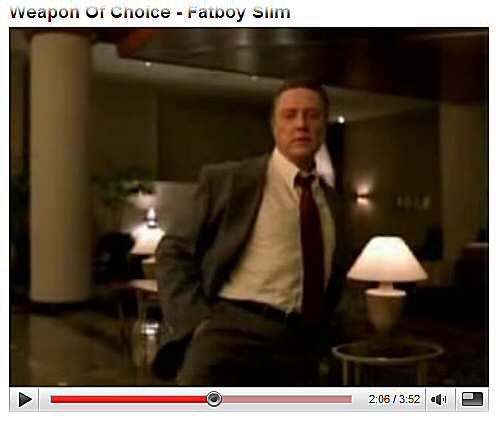 P.S. Obviously, the planned four-day absence I mentioned last week didn't materialize. I'll keep the little stack of posts about figures of speech in a back pocket, to use as needed.
Send to Kindle