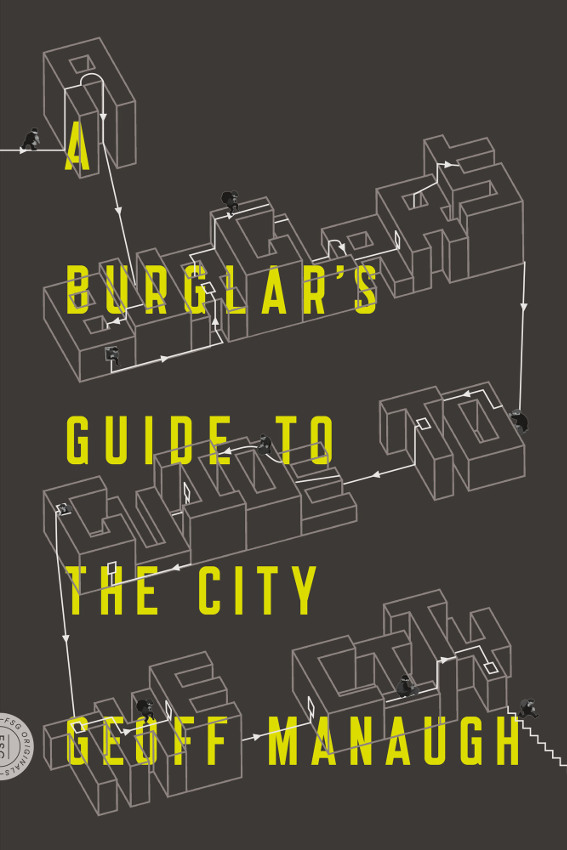 Geoff Manaugh's A Burglar's Guide to the City has at least one distinction setting it apart from nearly all non-fiction titles — especially when you set aside biographies and histories, which come with their own narrative lines: it's in development as a fictional TV series. The appeal is obvious. Consider the elements which come into play:
"Hacking" buildings by any means necessary: tunneling, cutting through walls, punching out windows, stowing away in delivery vehicles,  simply talking your way in…
The lure of cleverly planned crimes committed against often cold if not outright evil institutions: banks, jewelry retailers, the homes of the wealthy…
Familiar cops-and-robbers scenarios, in which clever (or not so clever) criminals are matched against shrewd (or not so shrewd) detectives and street cops…
The excitement of chase scenes…
Precedents set by hundreds — maybe thousands — of popular, successful fictional precedents, from "The Murders in the Rue Morgue" to Oceans Eleven, The Anderson Tapes and The Thomas Crown Affair, the Thin Man series of films, the Leverage television series…
Settings around the world, the phrase "the city" of the title engagingly non-specific…
No, not surprising at all that it would attract screenwriters and producers. But lost in the likely rush of media attention is one important fact: this is a heck of a good book.
Send to Kindle