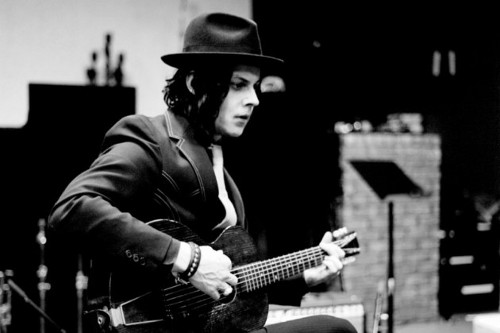 The White Stripes' music never appealed to me. And I haven't followed Jack White's career much otherwise. But he keeps popping up on my radar anyhow, and in the back of my mind I'm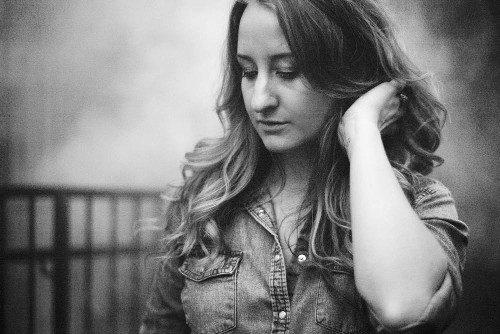 pretty sure my inattention is hurting me more than him. My disregard (so to speak) stems almost entirely from media classification of the Stripes' music; garage-rock is usually the label applied. And I've just never taken to other garage-rock performers, and I think, y'know, Why would the White Stripes be any different?
Wikipedia's classification of the White Stripes cites not only garage rock, but blues rock, alternative rock, punk blues, post-punk revival, and garage punk as the duo's genre. I can't even wrap my head around some of those genres.
But White himself is regularly said to be an aficionado and practitioner of old-time music: country, folk, straight blues… (Favorites of mine, all.) Furthermore, critics claim to hear those influences when discussing the White Stripes' music.
So much for my critical acuity, eh?
White has appeared here at RAMH once before, as a featured performer (among Dylan, Levon Helm, Sheryl Crow, et al.) on the compilation/homage/archaeological-project of an album called The Lost Notebooks of Hank Williams. Of course, Hank Williams's own bona fides as an icon of Americana music — even from the mouths and instruments of rock, pop, and (yes) garage-rock icons — don't need any evidence from this quarter. And now there's very recent evidence that I'm missing a good bet in continuing to ignore Jack White: his appearance a few nights ago on Prairie Home Companion: dueting with country-music star Margo Price.
But consider that duet further: the song they performed, and which (of course) I'd never heard, comes from the White Stripes' 2005 album Get Behind Me Satan.
As rendered by White, Price, and their backing musicians, it's about non-garage-rock as one can imagine, right down to the mandolin, fiddle, and bass accompaniment. Even the soul of the song is Americana: a broken heart, family relationships (even hinting, ever-so-carefully, at incest), a touch of wistful wry humor…
Just as a sanity check, I spent several hours' research looking into others' reactions to the song, not just as performed on PHC but from its first appearance on the Stripes album. Probably ninety per cent of the results returned were (unsurprisingly) simple lyrics, or MP3 downloads, with no discussion of the song itself; most of the others were just casual mentions (especially of the PHC performance). But here's a selection of the rest, in no particular order:
And here, finally, is the video of White's and Price's performance on Prairie Home Companion (link to the full lyrics below):
[Video courtesy of Prairie Home Companion; lyrics here.]
And finally, if you'd like, you can listen to the White Stripes' own version of "I'm Lonely (But I Ain't That Lonely Yet") here.
______________________________
Addendum: I should also mention the Dwight Yoakam song, "Ain't That Lonely Yet." [Video with lyrics here.] It appeared on Yoakam's 1993 album This Time, and Yoakam's performance won a Grammy as Best Male Country Vocal Performance. So far, I haven't seen any evidence that the two songs are related (aside from their titles and the basic message — the tones are very different); no one else seems to have made the possible connection. However, I have found evidence that the two songs can be confused. (Ha.)
Send to Kindle