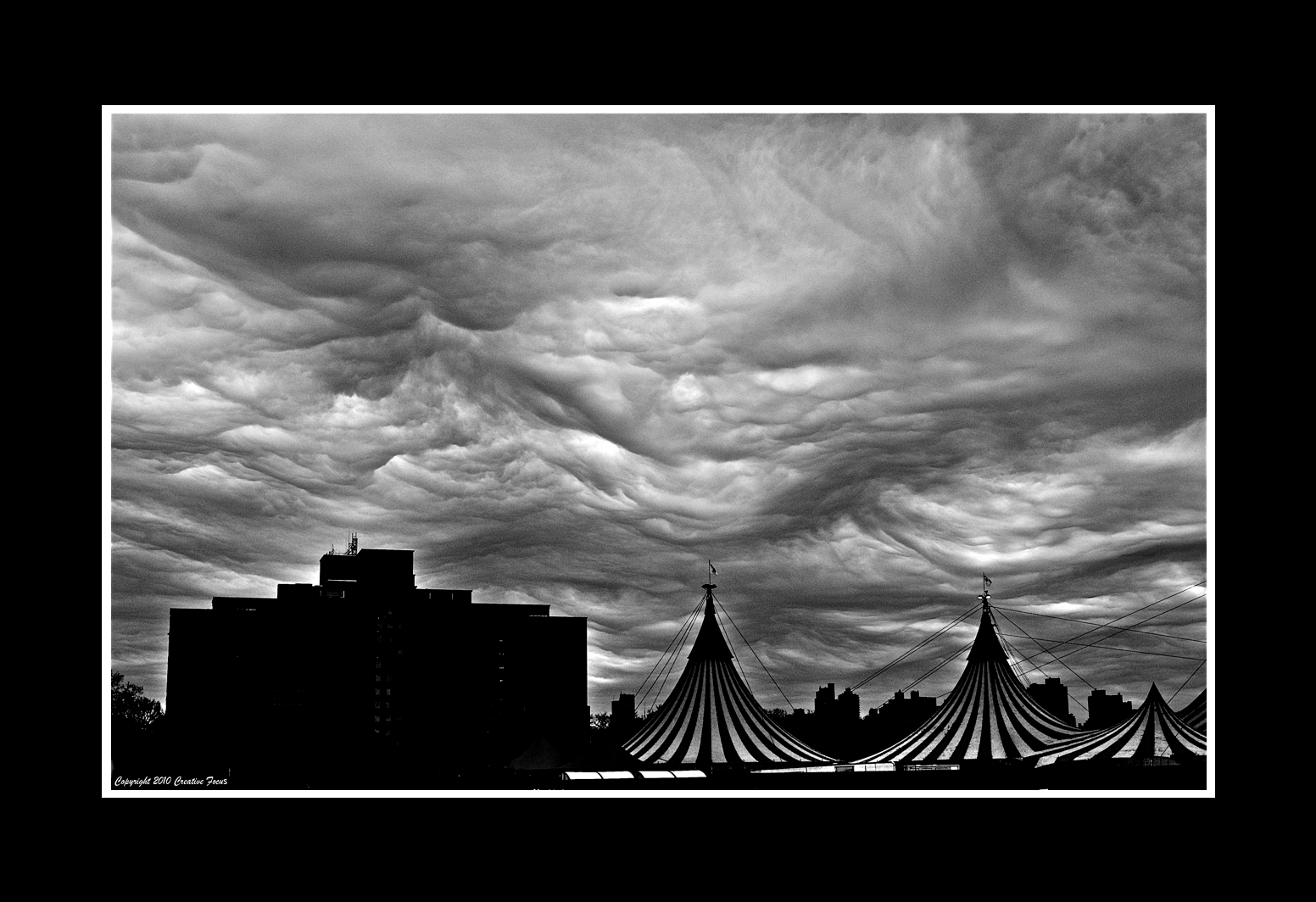 [Image: Big Top, a photograph (!) by user "*Trippy4U" at the deviantART site. More in the note
at the foot of this (looooong) post.]
On the planet of Literature of the Fantastic (considered separately from its sister worlds, for horror and science fiction), you will find three major continents, inhabited (with a great deal of crossover) by generally three types of being.
You will find, for starters, the land of ancient and often supernatural beings: gods and lesser immortals of myth (dryads, cyclopes, and such); fairies, elves, pixies, and leprechauns; unicorns, dragons, and mermaids; any or all of the Four Horsemen (especially Death).
Across the ocean in one direction lies the land of latter-day heroics. ("Latter-day" refers to the time of this continent's creation, although many of its denizens are centuries or even millennia of age.) Aside from humans, the most common inhabitants may be horses. Swords and other weapons are commonly brandished here, occasionally in the vicinity of immigrants and tourists from the first land, often in the direction of wild creatures invented specifically (because convenient) for the tale at hand: ents and orcs, sand worms, Frankenstein's monster, the Jabberwock, blast-ended skrewts…
On the face of it, on the third continent we'd feel most at home. The populace here is all familiar to us, just from looking around at the (present or past) "real" world: donkeys and dogs and other domestic animals; lions and swans, friendly brontosauri; and, well, the people next door. But then we dig a little deeper and the "reality" drops away: the animals talk, not just among themselves but to us, they argue and scheme, some of them have jobs; and when we visit the people next door, we find them mixing potions in the kitchen, the surfaces of their bedroom furniture writhing with living ivy, their homes' very walls sided not with vinyl or clapboard but with gingerbread and treacle.
Many of the Grimm "fairy" tales — which feature no fairies — fall into the latter category, and so do Aesop's fables. Also here you'll find whole shelves full of one-off, sui generis works with (nearly or in fact) no counterpart elsewhere.
And on one of those shelves, you'll find Erin Morgenstern's The Night Circus.
Send to Kindle