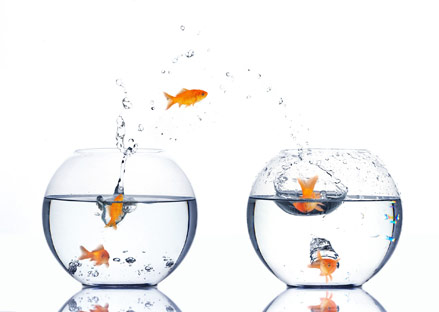 From whiskey river (except for the last five lines; numerous other differences vs. the alternate source linked below):
Exercise

First, forget what time it is
for an hour
do it regularly every day

then forget what day of the week it is
and do this regularly for a week
then forget what country you are in
and practice doing it in company
for a week
and then do them together
for a week
with as few breaks as possible

follow these by forgetting to add
or to subtract
it makes no difference
you can change them
around after a week
both will help you later
to forget how to count

forget how to count
starting with your own age
starting with how to count backwards
starting with even numbers
with Roman numerals
starting with fractions of Roman numerals
with the old calendar
going on to the old alphabet
going on to the alphabet
forgetting it all until everything
is continuous again

go on to forgetting elements
starting with water
proceeding to earth
rising in fire

forget fire
(W. S. Merwin [source])
…and:
Imagine if for the next twenty-four hours you had to wear a cap that amplified your thoughts so that everyone within a hundred yards of you could hear every thought that passed through your head. Imagine if the mind were broadcast so that all about you could overhear your thoughts and fantasies, your dreams and fears. How embarrassed or fearful would you be to go outside? How long would you let your fear of the mind continue to isolate you from the hearts of others? And though this experiment sounds like one which few might care to participate in, imagine how freeing it would be at last to have nothing to hide. And how miraculous it would be to see that all others' minds too were filled with the same confusion and fantasies, the same insecurity and doubt. How long would it take the judgmental mind to begin to release its grasp, to see through the illusion of separateness, to recognize with some humor the craziness of all beings' minds, the craziness of mind itself?
(Stephen and Ondrea Levine, from Who Dies? [source])
Not from whiskey river:
Things I Didn't Know I Loved: After Nazim Hikmet*

I always knew I loved the sky,
the way it seems solid and insubstantial at the same time;
the way it disappears above us
even as we pursue it in a climbing plane,
like wishes or answers to certain questions — always out of reach;
the way it embodies blue,
even when it is gray.

But I didn't know I loved the clouds,
those shaggy eyebrows glowering
over the face of the sun.
Perhaps I only love the strange shapes clouds can take,
as if they are sketches by an artist
who keeps changing her mind.
Perhaps I love their deceptive softness,
like a bosom I'd like to rest my head against
but never can.

And I know I love the grass, even as I am cutting it as short
as the hair on my grandson's newly barbered head.
I love the way the smell of grass can fill my nostrils
with intimations of youth and lust;
the way it stains my handkerchief with meanings
that never wash out.

Sometimes I love the rain, staccato on the roof,
and always the snow when I am inside looking out
at the blurring around the edges of parked cars
and trees. And I love trees,
in winter when their austere shapes
are like the cutout silhouettes artists sell at fairs
and in May when their branches
are fuzzy with growth, the leaves poking out
like new green horns on a young deer.

But how about the sound of trains,
those drawn-out whistles of longing in the night,
like coyotes made of steam and steel, no color at all,
reminding me of prisoners on chain gangs I've only seen
in movies, defeated men hammering spikes into rails,
the burly guards watching over them?

Those whistles give loneliness and departure a voice.
It is the kind of loneliness I can take in my arms, tasting
of tears that comfort even as they burn, dampening the pillows
and all the feathers of all the geese who were plucked to fill
them.

Perhaps I embrace the music of departure — song without lyrics,
so I can learn to love it, though I don't love it now.
For at the end of the story, when sky and clouds and grass,
and even you my love of so many years,
have almost disappeared,
it will be all there is left to love.
(Linda Pastan, from Queen of a Rainy Country)
1994′s Pulp Fiction focused on the restarting of things we might have imagined dead. Old pulp themes, obviously. The life of Bruce Willis's beat-up boxer, Butch. The heartbeat of Mia Wallace (played by Uma Thurman). The soul of hitman Jules Winnfield (Samuel Jackson). John Travolta's real-life career…
It also defibrillated the popularity of a fairly minor sub-genre of rock: surf music. Wikipedia says Quentin Tarrantino chose it as the main ingredient of the film's soundtrack, but not because the music — or the film itself — had anything to do with the ocean. Rather, said Tarrantino, "To me it just sounds like rock and roll, even Morricone music. It sounds like rock and roll spaghetti Western music."
The closing song, "Surf Rider," was a hit in 1963 when performed by a group called The Lively Ones, and (with most of the other songs) returned to the charts when the soundtrack was released. It played over Pulp Fiction's end credits, and I'm not sure I can explain just how right the song's pace and rhythm felt as I sat in the theater after the first time I saw the film, grinning, my pulse still racing:
[Below, click Play button to begin. While audio is playing, volume control appears at left -- a row of little vertical bars. This clip is 3:19 long.]
Audio clip: Adobe Flash Player (version 9 or above) is required to play this audio clip. Download the latest version here. You also need to have JavaScript enabled in your browser.
"Surf Rider" was recorded first not by The Lively Ones, but by The Ventures in 1962 — the song itself essentially a reboot. Even the title "Surf Rider" was new; at first, The Ventures called it "Spudnik"**. And while the melody and much of the instrumentation was unchanged, the original had been quite a bit less, uh… lively:
[This clip is 2:25 long.]
Audio clip: Adobe Flash Player (version 9 or above) is required to play this audio clip. Download the latest version here. You also need to have JavaScript enabled in your browser.
______________________________________
* See Nazim Hikmet's original poem (translated by Mutlu Konuk and Randy Blasing), "Things I Didn't Know I Loved," here.
** Yeah: "Spudnik." I had no idea where that title came from, although it obviously played on "Sputnik," the name of the first Soviet satellite (1957). This page on the history of The Ventures provides an answer:
The Ventures recorded a song [band member] Nokie Edwards wrote, called "Nokie's Tune". When they put together their album Mashed Potatoes And Gravy the song was cleverly rechristened "Spudnik". [Band member Bob Bogle, apparently, said] "Some group recorded it under the name 'Surf Rider' and claimed the writing. Our attorneys wrote them a letter and asked them to cease and desist, which they did." When the Mashed Potatoes album was renamed The Ventures' Beach Party, the "Surf Rider" name stuck even more. "These days, when someone requests the song, its always 'Surf Rider', never 'Spudnik'."
Mashed potatoes. Spudnik. Oh. Well, one man's clever rechristening is another man's groan!
Send to Kindle