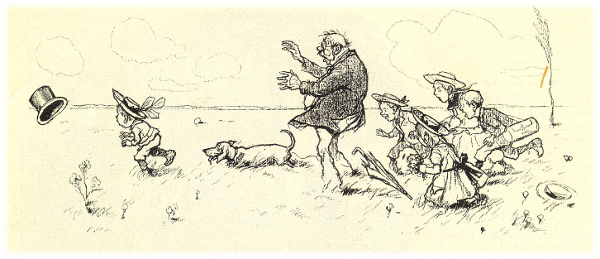 [Image: 19th-century drawing by A. Roeseler for "the German Punch," Fliegende Blätter.
Posted on Flickr by user "digitalsextant." For the whole three-panel thing, click the image.]
I wondered what I'd write about for Running After My Hat's sixth anniversary — because, damn it, I was determined to write about something rather than let it pass completely unremarked.
Before I get into the gist of my answer to that question, I thought I'd offer you up a playlist of a variety of music from posts here. Each link in the below table takes you to the post where it was featured; the links open in a new window or tab, and the corresponding posts almost always include (or link to) lyrics, if appropriate. (If you just want to see the post title and date, hover your mouse over the link without clicking on it.) The songs follow no particular sequence, except that (in my estimation) they sound pretty good in this order.
A little audio-player thingumabob appears below the track listing. Feel free to ignore this, or use it as a soundtrack for what follows.
…and here's the playlist-player doo-dad itself. (Total length of all songs together: ~78 minutes. So, yeah: settle in.)
(Note: The playlist goes automatically from start to finish, once you click the little Play button. To fast-forward to the next number, once a song is playing you'll find a little fast-forward button to the right of its progress meter — and a fast-rewind to the left, for that matter.)
Audio clip: Adobe Flash Player (version 9 or above) is required to play this audio clip. Download the latest version here. You also need to have JavaScript enabled in your browser.
Continue reading "RAMH@6: Discoveries (A Playlist, and a Rumination)"
Send to Kindle