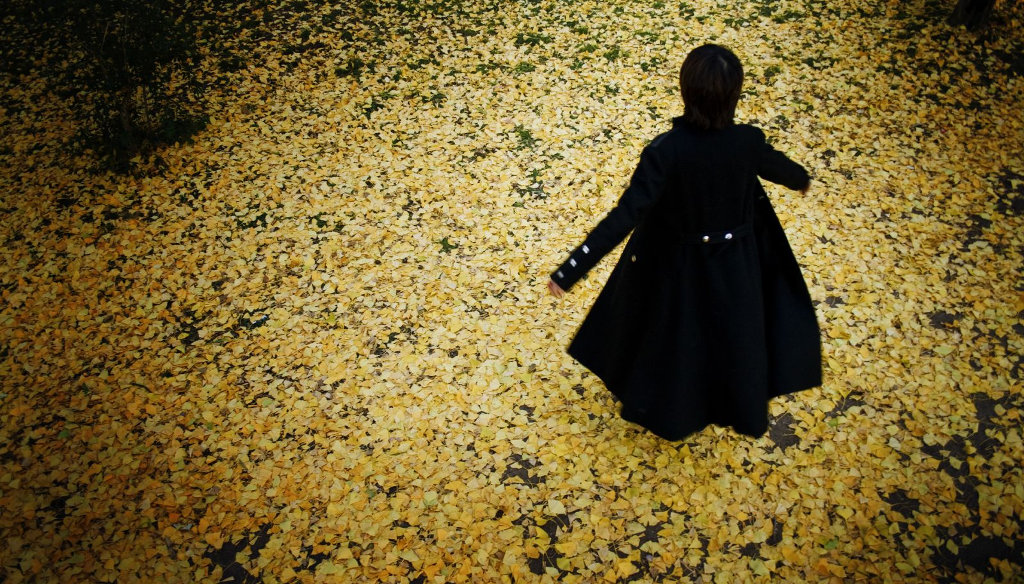 [Image: "Le Petit Prince," by user Xava du on Flickr. (Used here under a Creative Commons license.) The Spanish caption provided by the photographer: Cuando el misterio es demasiado impresionante, es imposible desobedecer; the English translation of this passage (originally in French) from Saint-Exupery's The Little Prince is usually rendered as When a mystery is too overpowering, one dare not disobey.]
From whiskey river:
All Hallows' Eve

In the great silence of my favorite month,
October (the red of maples, the bronze of oaks,
A clear-yellow leaf here and there on birches),
I celebrated the standstill of time.

The vast country of the dead had its beginning everywhere:
At the turn of a tree-lined alley, across park lawns.
But I did not have to enter, I was not called yet.

Motorboats pulled up on the river bank, paths in pine needles.
It was getting dark early, no lights on the other side.

I was going to attend the ball of ghosts and witches.
A delegation would appear there in masks and wigs,
And dance, unrecognized, in the chorus of the living.
(Czesaw Milosz [source])
…and:
Rain

As the falling rain
trickles among the stones
memories come bubbling out.
It's as if the rain
had pierced my temples.
Streaming
streaming chaotically
come memories:
the reedy voice
of the servant
telling me tales
of ghosts.
They sat beside me
the ghosts
and the bed creaked
that purple-dark afternoon
when I learned you were leaving forever,
a gleaming pebble
from constant rubbing
becomes a comet.
Rain is falling
falling
and memories keep flooding by
they show me a senseless
world
a voracious
world—abyss
ambush
whirlwind
spur
but I keep loving it
because I do
because of my five senses
because of my amazement
because every morning,
because forever, I have loved it
without knowing why.
(Claribel Alegría, translated by Margaret Sayers Peden [source])
Send to Kindle