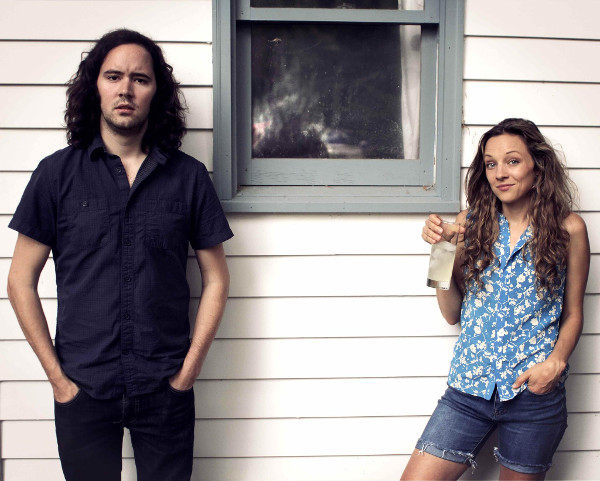 You won't find a lot online about Mandolin Orange at the moment. They've got a Facebook page, more or less up to date — ditto a Twitter feed, a YouTube page, and so on — but their Web site appears to be almost 100% under construction. Only their upcoming tour dates are listed there, with a promise of more "coming soon."
I have found some few features about the duo elsewhere, however. From them, I've gleaned that Andrew Marlin (who, yes, started as a mandolinist) and Emily Frantz have so far released three CDs, most recently (2013) This Side Of Jordan, and including a double album — one CD with the two of them and a band, and one CD with just the two of them. For more information, see these sites:
For myself, I came upon them entirely by accident, while sort of browsing through recent YouTube music videos. I'm not sure, but believe that this one just showed up at one point in YouTube's "Up Next" sidebar.
As for the song: "Boots of Spanish Leather" may not have been a bestselling single for Bob Dylan, but — released on his own 1964 The Times They Are A-Changin' album — it did absolutely nothing to hurt his growing reputation as a songwriter. Wikipedia quotes one reviewer, calling it "a restless, forlorn ballad for the ages and sages — a classic Dylan tale of two lovers, a crossroads, and the open sea." Its lyrics were even included in the fifth (2005 and still current) edition of the Norton Anthology of Poetry.
Mandolin Orange performs the song in a way which seems utterly natural: as a duet, alternating verses and voices until the woman in the song falls silent. (At this point, Frantz switches from plucking her violin to to bowing it.) Their rendition haunts, right down to the not-quite-bitterly-sarcastic last line.
[Lyrics]
Send to Kindle