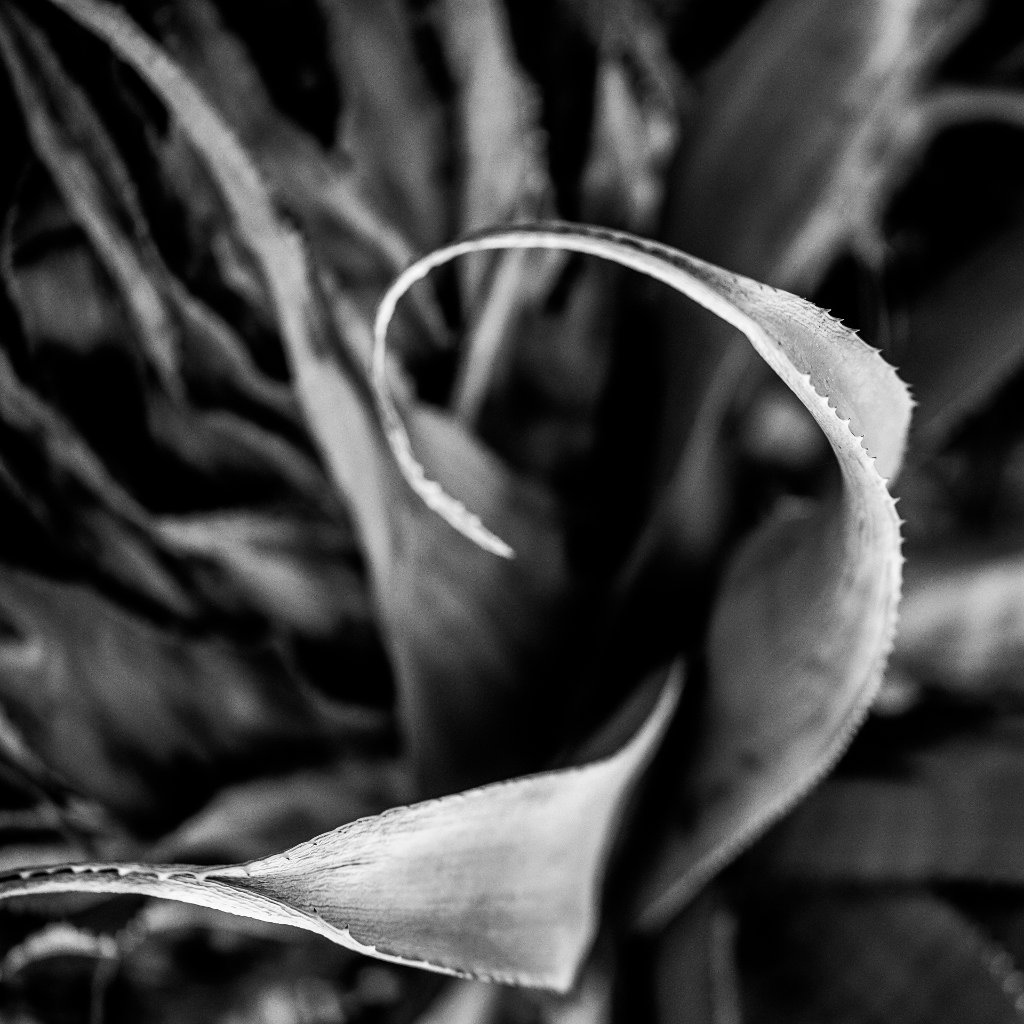 [Image: "Insatiable," by Thomas Hawk; found on Flickr, and used here under a Creative Commons license. (Thank you!)]
From whiskey river:
My God, It's Full of Stars
(excerpt)

3.

Perhaps the great error is believing we're alone,
That the others have come and gone—a momentary blip—
When all along, space might be choc-full of traffic,
Bursting at the seams with energy we neither feel
Nor see, flush against us, living, dying, deciding,
Setting solid feet down on planets everywhere,
Bowing to the great stars that command, pitching stones
At whatever are their moons. They live wondering
If they are the only ones, knowing only the wish to know,
And the great black distance they—we—flicker in.

Maybe the dead know, their eyes widening at last,
Seeing the high beams of a million galaxies flick on
At twilight. Hearing the engines flare, the horns
Not letting up, the frenzy of being. I want to be
One notch below bedlam, like a radio without a dial.
Wide open, so everything floods in at once.
And sealed tight, so nothing escapes. Not even time,
Which should curl in on itself and loop around like smoke.
So that I might be sitting now beside my father
As he raises a lit match to the bowl of his pipe
For the first time in the winter of 1959.
(Tracy K. Smith [source])
…and:
If we consider the unblushing promises of reward and the staggering nature of the rewards promised in the Gospels, it would seem that Our Lord finds our desires, not too strong, but too weak. We are half-hearted creatures, fooling around with drink and sex and ambition when infinite joy is offered us, like an ignorant child who wants to go on making mud pies in a slum because he cannot imagine what is meant by the offer of a holiday at the sea. We are far too easily pleased.
(C. S. Lewis [source])
Not from whiskey river:
It's like This

Each morning the man rises from bed because the invisible
cord leading from his neck to someplace in the dark,
the cord that makes him always dissatisfied,
has been wound tighter and tighter until he wakes.

He greets his family, looking for himself in their eyes,
but instead he sees shorter or taller men, men with
different degrees of anger or love, the kind of men
that people who hardly know him often mistake
for him, leaving a movie or running to catch a bus.

He has a job that he goes to. It could be at a bank
or a library or turning a piece of flat land
into a ditch. All day something that refuses to
show itself hovers at the corner of his eye,
like a name he is trying to remember, like
expecting a touch on the shoulder, as if someone
were about to embrace him, a woman in a blue dress
whom he has never met, would never meet again.
And it seems the purpose of each day's labor
is simply to bring this mystery to focus. He can
almost describe it, as if it were a figure at the edge
of a burning field with smoke swirling around it
like white curtains shot full of wind and light.

When he returns home, he studies the eyes of his family to see
what person he should be that evening. He wants to say:
All day I have been listening, all day I have felt
I stood on the brink of something amazing.
But he says nothing, and his family walks around him
as if he were a stick leaning against a wall.

Late in the evening the cord around his neck draws him to bed.
He is consoled by the coolness of sheets, pressure
of blankets. He turns to the wall, and as water
drains from a sink so his daily mind slips from him.
Then sleep rises before him like a woman in a blue dress,
and darkness puts its arms around him, embracing him.
Be true to me, it says, each night you belong to me more,
until at last I lift you up and wrap you within me.

for Peter Parrish
(Stephen Dobyns [source])
…and:
Over and Over Stitch

Late in the season the world digs in, the fat blossoms
hold still for just a moment longer.
Nothing looks satisfied,
but there is no real reason to move on much further:
this isn't a bad place;
why not pretend

we wished for it?
The bushes have learned to live with their haunches.
The hydrangea is resigned
to its pale and inconclusive utterances.
Towards the end of the season
it is not bad

to have the body. To have experienced joy
as the mere lifting of hunger
is not to have known it
less. The tobacco leaves
don't mind being removed
to the long racks—all uses are astounding

to the used.
There are moments in our lives which, threaded, give us heaven—
noon, for instance, or all the single victories
of gravity, or the kudzu vine,
most delicate of manias,
which has pressed its luck

this far this season.
It shines a gloating green.
Its edges darken with impatience, a kind of wind.
Nothing again will ever be this easy, lives
being snatched up like dropped stitches, the dry stalks of daylilies
marking a stillness we can't keep.
(Jorie Graham [source])
Send to Kindle