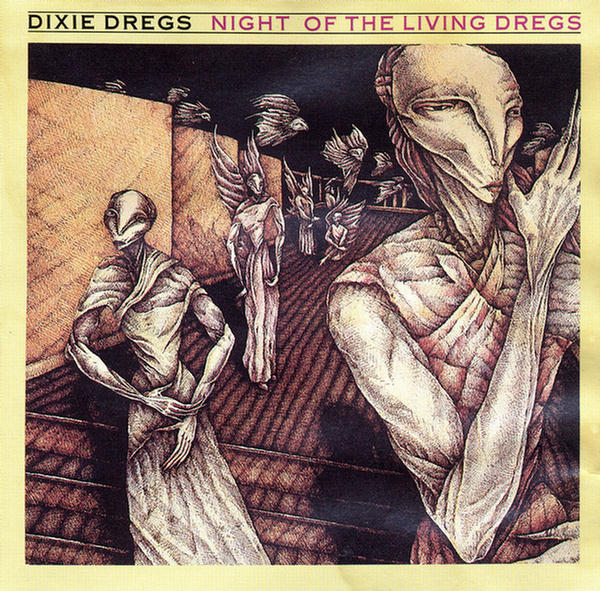 [Image: album cover for Night of the Living Dregs (1979), by the Dixie Dregs]
For some time, I haven't talked much at all here — anywhere — about what sorts of things I might have been writing since I finished the putative final draft of Seems to Fit, now a couple of years ago. I haven't talked about it because it's hard to classify:
No books, certainly not completed ones [Update: see the note at the foot of this post] — although much of what I've been writing has (you might say) potential in a bookwards direction. Instead, I have been sort of puttering around with well over a dozen short projects. A handful of these are complete, more or less; most just stop — some in mid-page. I don't even remember a few of them: the act of writing, or even where the story was headed. But every one of them contains something, some scrap of verbiage and/or some scene or scrap of dialogue, which I was happy to encounter today, as I set about revisiting (not revising) them.
Here are some samples.
Send to Kindle