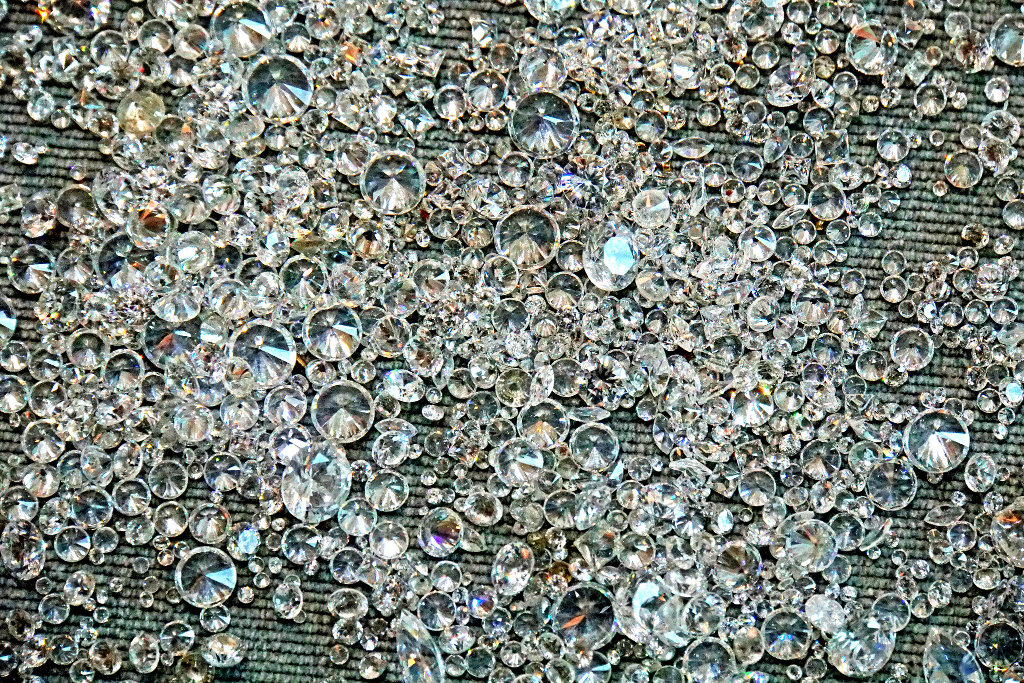 [Image: "Israel-05625 – Diamonds are a Girl's Best Friend," by Dennis Jarvis; found it on Flickr, of course, and use it here under a Creative Commons license (thank you!)]
From whiskey river:
We are going to die, and that makes us the lucky ones. Most people are never going to die because they are never going to be born. The potential people who could have been here in my place but who will in fact never see the light of day outnumber the sand grains of Arabia. Certainly those unborn ghosts include greater poets than Keats, scientists greater than Newton. We know this because the set of possible people allowed by our DNA so massively exceeds the set of actual people. In the teeth of these stupefying odds it is you and I, in our ordinariness, that are here…

This is another respect in which we are lucky. The universe is older than a hundred million centuries. Within a comparable time the sun will swell to a red giant and engulf the earth. Every century of hundreds of millions has been in its time, or will be when its time comes, "the present century." Interestingly, some physicists don't like the idea of a "moving present," regarding it as a subjective phenomenon for which they find no house room in their equations. But it is a subjective argument I am making. How it feels to me, and I guess to you as well, is that the present moves from the past to the future, like a tiny spotlight, inching its way along a gigantic ruler of time. Everything behind the spotlight is in darkness, the darkness of the dead past. Everything ahead of the spotlight is in the darkness of the unknown future. The odds of your century being the one in the spotlight are the same as the odds that a penny, tossed down at random, will land on a particular ant crawling somewhere along the road from New York to San Francisco. In other words, it is overwhelmingly probable that you are dead.

In spite of these odds, you will notice that you are, as a matter of fact, alive. People whom the spotlight has already passed over, and people whom the spotlight has not reached, are in no position to read a book… What I see as I write is that I am lucky to be alive and so are you.
(Richard Dawkins [source])
…and:
Horses Explain Things to Me

Today is a crash course on moving gently.
How to take a gift from someone so gingerly
they believe they still have it. If you move
soft enough through the wind or woods,
they say the sun will make a space for you.
Some of your regrets might soften. I move
terribly. I crush twigs and spiders but the horses
say nothing of it; they let me pet their long manes.
I hop on and we walk out to the end of wanting.
What is God? I ask them. They tell me, Yes.
(Brett Elizabeth Jenkins [source])
Send to Kindle