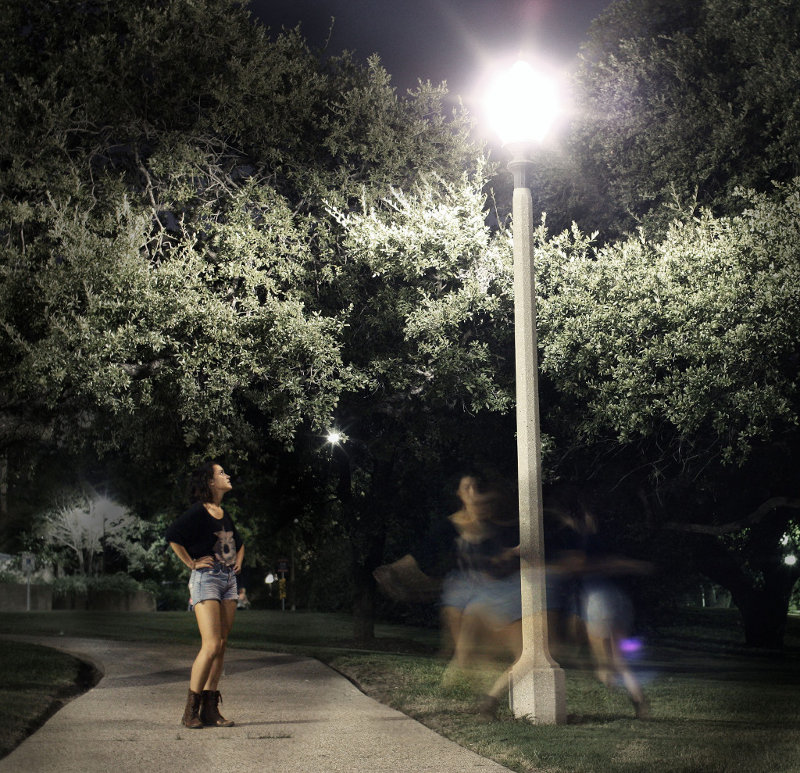 [Image: "light – day two," by Lucy Maude Ellis. (Found it on Flickr; used here under a Creative Commons license — thank you!) I came across this image while searching for images having to do with weightlessness and such; the photographer's Flickr photostream seems to exhibit a particular fondness for "levitation pictures." In such pictures, the human subject is posed in such a way that s/he appears to be floating in air — the photographer then edits the photo to remove all traces of whatever device(s) are used to support the model. This image, though, "felt" better to me as accompaniment to today's theme.]
From whiskey river:
The Mountain

My students look at me expectantly.
I explain to them that the life of art is a life
of endless labor. Their expressions
hardly change; they need to know
a little more about endless labor.
So I tell them the story of Sisyphus,
how he was doomed to push
a rock up a mountain, knowing nothing
would come of this effort
but that he would repeat it
indefinitely. I tell them
there is joy in this, in the artist's life,
that one eludes
judgment, and as I speak
I am secretly pushing a rock myself,
slyly pushing it up the steep
face of a mountain. Why do I lie
to these children? They aren't listening,
they aren't deceived, their fingers
tapping at the wooden desks—
So I retract
the myth; I tell them it occurs
in hell, and that the artist lies
because he is obsessed with attainment,
that he perceives the summit
as that place where he will live forever,
a place about to be
transformed by his burden: with every breath,
I am standing at the top of the mountain.
Both my hands are free. And the rock has added
height to the mountain.
(Louise Glück [source])
…and:
What Light Does

Today, I did nothing.
Light went on as usual,

throwing leaves against the white wall,
as if no one were watching, as if

there's no meaning in the trembling
of the leaves. Later, light moves

the leaves onto the tile floor,
and once I might have thought them

dancing, or that the shadow
of a thing is more beautiful

than the thing itself, but it's not,
it's just ordinary light, going about

its ordinary business. Now, evening is here,
and I've made it through another day

of shadows. This is not metaphor, or poetry,
it's how the unbearable is

a blade that gleams and remains
visible, long after light has gone.
(Patty Paine, Blackbird [source])
Send to Kindle