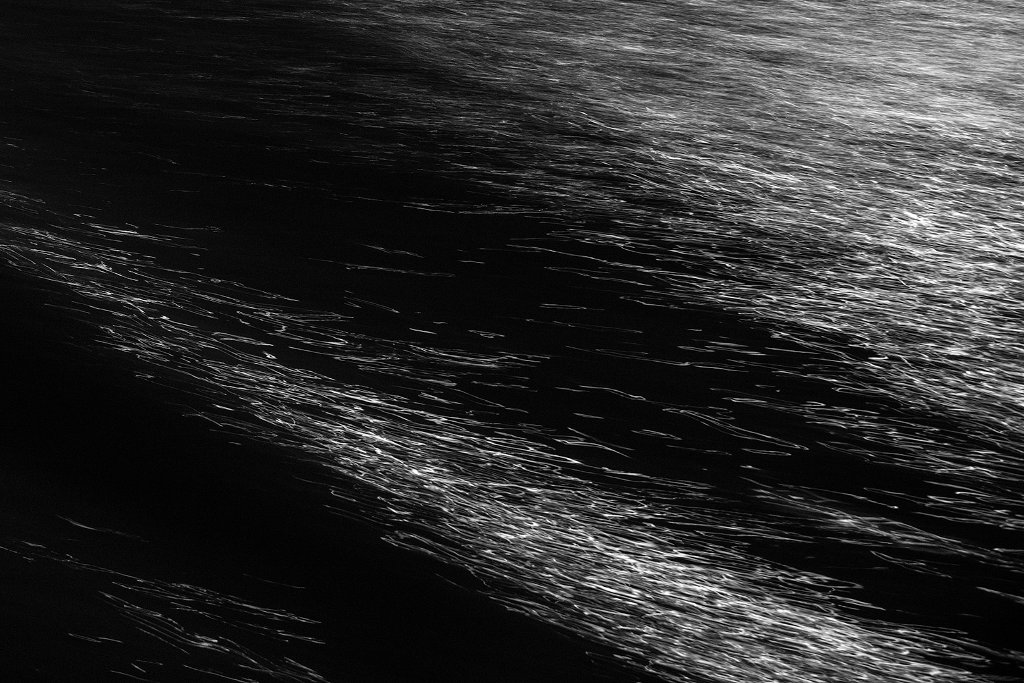 [Image: "Mångata," by Louis Vest on Flickr. (Used here under a Creative Commons license — thank you!) The photographer explains: "Mångata is a Scandanavian word for the path that moonlight makes on the water — a word we don't have in English." The word captures such a perfect experience that I'm wondering why we don't have an English-language counterpart.]
From whiskey river:
Musee des Beaux Arts

About suffering they were never wrong,
The Old Masters; how well they understood
Its human position; how it takes place
While someone else is eating or opening a window or just walking dully along;
How, when the aged are reverently, passionately waiting
For the miraculous birth, there always must be
Children who did not specially want it to happen, skating
On a pond at the edge of the wood:
They never forgot
That even the dreadful martyrdom must run its course
Anyhow in a corner, some untidy spot
Where the dogs go on with their doggy life and the torturer's horse
Scratches its innocent behind on a tree.

In Breughel's Icarus, for instance: how everything turns away
Quite leisurely from the disaster; the ploughman may
Have heard the splash, the forsaken cry,
But for him it was not an important failure; the sun shone
As it had to on the white legs disappearing into the green
Water; and the expensive delicate ship that must have seen
Something amazing, a boy falling out of the sky,
had somewhere to get to and sailed calmly on.
(W. H. Auden [source])
…and:
Thomas Merton wrote, "there is always a temptation to diddle around in the contemplative life, making itsy-bitsy statues." There is always an enormous temptation in all of life to diddle around making itsy-bitsy friends and meals and journeys for itsy-bitsy years on end. It is so self-conscious, so apparently moral, simply to step aside from the gaps where the creeks and winds pour down, saying, I never merited this grace, quite rightly, and then to sulk along the rest of your days on the edge of rage.

I won't have it. The world is wilder than that in all directions, more dangerous and bitter, more extravagant and bright. We are making hay when we should be making whoopee; we are raising tomatoes when we should be raising Cain, or Lazarus.

Ezekiel excoriates false prophets who have "not gone up into the gaps." The gaps are the thing. The gaps are the spirit's one home, the altitudes and latitudes so dazzlingly spare and clean that the spirit can discover itself for the first time like a once blind man unbound. The gaps are the cliffs in the rock where you cower to see the back parts of God; they are the fissures between mountains and cells the wind lances through, the icy narrowing fjords splitting the cliffs of mystery. Go up into the gaps. If you can find them; they shift and vanish too. Stalk the gaps. Squeak into a gap in the soil, turn, and unlock — more than a maple — a universe. This is how you spend the afternoon, and tomorrow morning, and tomorrow afternoon. Spend the afternoon. You can't take it with you."
(Annie Dillard [source])
Send to Kindle